Paperback: 246 pages
Publisher: (sixoneseven) books (May 1, 2012)
Language: English
ISBN-10: 0984824502
ISBN-13: 978-0984824502
This book is also available as an e-book.
In 1960, as a way to pay off some of his debt, the bookie, Harry Davis, starts collecting loan payments for the Bronx gangster, Nathan Glucksman. Making his rounds, Harry visits a sweet tailor named Morris, who is a survivor of the Holocaust. Whether out of pity, or because Harry was one of the liberators of the camps during World War II, or because he is prone to rash decisions, instead of collecting from Morris he gives him some of Nathan's money so that he can move to Israel. Nathan's henchmen, the Spratz brothers, come looking for Harry, who is forced to escape and leave his bookie business in the hands of his twelve-year-old son, Ricky, and his almost deaf and nearly blind mother-in-law, Rosie.
The Spratz brothers ransack the apartment and threaten not only to harm to Harry, but also Ricky's mother, Pearl. Ricky, who is his mother's confidant and emotional crutch, takes it on himself to raise the money and rescue his family. He dreams of being the hero. Like the rest of the Davis family—the best family in the Bronx—he believes he is an extraordinary person trapped in an ordinary life.
He embarks on a series of failed attempts to obtain money, which he needs to bet on a fixed horse race. He ends up stealing cash from his father's drawer—money that his father was saving to make a payment to Nathan—and then rides in a stolen car to Aqueduct to place his bet.
Meanwhile, other members of the family, in their own shady ways, are trying to acquire cash so they can appease Nathan. Harry is working on smuggling tax free cigarettes from North Carolina and Pearl is planning to embezzle money from Elizabeth Taylor, a client of her boss.
Each member of the family is broken and needs fixing. Though they are all unscrupulous, they are filled with love and loyalty. Fast paced, engrossing and full of heart, The Bookie's Son paints a picture of a family forced to decide just how much they're willing to sacrifice for each other––and at what cost.
My take on this book:
It's the summer of 1960 when we meet young Ricky Davis a twelve year old Jewish boy living in the Bronx. To say his family is dysfunctional is a major understatement! His father, Harry Davis, is a dress cutter by day, as well as a bookie always looking for a way to strike it rich, things is his ideas always fail,and now he finds himself thousands of dollars in debt to the mob.Whenever Harry is out of the house he leaves his bookie business in the hands of Ricky, a pretty big job for a twelve year old, and add to that is the fact that Ricky must make sure his deaf and half blind grandmother Rosie never answers the phone cause she always messes up the bets. Ricky's mother Pearl works as a secretary and rubs shoulders with some of the most famous people of that time. Nineteen year old Suzy is seven months pregnant and married to a man she wants to leave. When Harry is unable to make his payments the family starts to feel the pressure especially when the Spratz Brothers come to collect the debt.Ricky decides to raise the money and pay off his dad's debts, but can he do it, and he isn't the only one in the family with an idea of how to get their hands on money.
This is truly a coming of age story where the main character is Ricky. He lives in an apartment building in the Bronx and the author really allows the reader to see and experience things thru Ricky's eyes. As a twelve year old he is drawn to Mara, a fourteen year old Hungarian girl, who came to live in his building six month ago when her father took the job as custodian. Ricky is trying to get ready for his Bar Mitzvah, he sometimes gets beat up by the neighborhood bullies, and is often responsible for his fathers bookie business, Ricky is also a worrier and tries to figure out a solution to help his family. One of my favorite characters in the story had to be grandma Rosie, I could easily envision this feisty older lady, and she provided more than a few laughs.
Overall, this is a story that is rich in detail that brings to life the setting of the Bronx.Great characters and a fast paced plot moves this book along making it a quick read filled with interesting characters, most of whom I liked although there were a few that I didn't want to like but honestly their stories made me like them anyway. This story has great potential for a sequel because I would love to see where life takes this unique family in the future. Recommended!
Click here to follow along on the TLC blog tour to read what other reviewers are saying about "The Bookie's Son."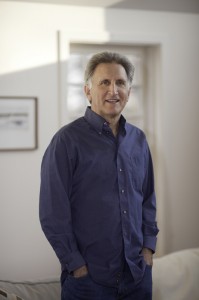 About the author:
I grew up in a world that no longer exists:The Bronx 1947-1960. My father cut ladies' dresses in the garment center and also moonlighted as a bookie and smuggler of tax free cigarettes. My mother was the legal secretary to the top theatrical lawyer in New York. Both of them gambled compulsively. When I was 10 years old I started taking bets for my father while he was at work. My almost blind and nearly deaf grandmother and I would fight for the phone. My father was furious whenever she answered it. He would come home from work and stare at the Wesson oil stained napkin where she wrote down what she thought she had heard. Quite often he was unable to decipher who placed the bets, on which horse, and for how much.
I always wanted to be a writer and was fortunate in my early twenties to be selected as a Bread Loaf Fellow and to have my nonfiction book, Becoming:An American Odyssey published by Saturday Review Press. However, in order to make a living while writing I worked at many diverse jobs:tree planter and assistant librarian in Oregon, organic orange and olive farmer in California, school bus driver, Zamboni driver, editor, stock broker, power transformer tube winder and tennis pro in the Berkshires, and custom builder in the Boston area. Tree planting was the hardest but the job I performed terribly at was driving a Zamboni. I could never make clean ovals and once during a Parents' Weekend hockey game I froze the Zamboni to the ice in the middle of periods.
I have been writing The Bookie's Son on and off for forty years. While I was managing the construction company and raising my two children I gave up writing for a couple of decades. When the children didn't need me to coach their soccer teams anymore I returned to writing. The Bookie's Son, based on my childhood, was the story I wanted to tell.
I'm slowly transitioning out of construction and becoming a full-time writer. I play competitive table tennis three times a week, mentor a ten-year old boy every other week, and take care of my grandson one day a week. He fills that day with joy.