File Size: 605 KB
Publisher: Boroughs Publishing Group (February 12, 2012)
Sold by: Amazon Digital Services
Language: English
ASIN: B0079QQ65G
Text-to-Speech:

Enabled

Lending: Enabled
About the book:
In the Montana Territory town of Dennison, the law allows a woman to save a man from hanging if she agrees to marry him. Battered and nearly unconscious with a noose around his neck, Katherine Holman decides Wes Merrick is perfect husband material. Under the terms of her father's will, due to a youthful indiscretion, she must be married to inherit. She expects her 'husband' to leave as soon as the deed is in her name. She wasn't prepared for the fact that the man she has chosen turns out to be an honorable sort who decides to stick around and hold up his end of the bargain.
My take on this book:
Late August, 1882 in town of Dennison, Montana Territory everyone but 23 year old Katherine Holmon has gathered in town to watch the hangings of five outlawing rustlers. Katherine has come to town to get a husband! Her father's will didn't leave her any choice. She had to have a husband within six months to inherit her father's ranch, and the town of Dennison has a rule, a woman can save a condemned man by claiming him, and marrying him.Seems like the answer to her problems so she chooses a badly beaten Wesley Austin Merrick, and her plan is to marry him,collect her ranch and then he can be on his merry way. As Wes recuperates at her ranch,she soon learns that Wes isn't what he first seemed, and that when the heart becomes involved plans often take a detour!
The premise of a woman being able to "claim" a criminal and marry him was something I haven't read before,and it really drew me in. Once I started reading the story I really couldn't put it down. I had to know how things would work out for Katherine, after all she married an outlaw. I thought the author provided rich details,easily allowing me to visualize the story as it unfolded.I thought the story moved along at a pretty brisk pace and never found myself being bored. I was interesting to find out who Wes was and I thought the story line between Katherine and Martin Denty added another to the story. I also thought the character of Hannah was delightful.
Overall, if enjoy reading well written historical fiction that weaves together the elements of suspense,mystery and romance to give you a page turning story then look no further because your going to find it in "Montana Territory." The story has me anxious to read more of Ms. Limber's work!
A complimentary copy of this book was provided in exchange for an honest review, and I can honestly say I loved this book!
About Jill Limber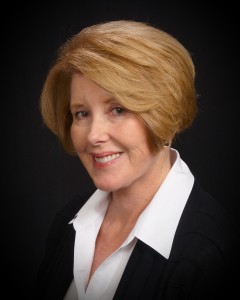 A multi-published author and former RWA President, Jill Limber's latest books are
Montana
Morning, A Heart That Dares
and
The Right Track
. As a child, some of Jill's tales got her in trouble, but now she gets paid for them. Residing in San Diego with her husband and a trio of dogs and one very ancient cat, Jill's favorite pastime is to gather friends and family for good food, conversation and plenty of laughter.
To follow along on the blog tour and read what other's are saying about this fantastic book, click here.