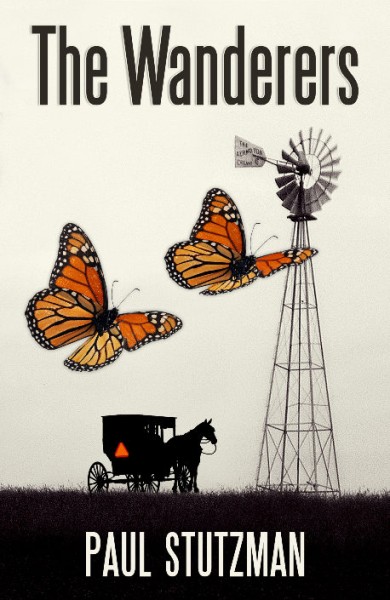 Title
: The Wanderers
Author: Paul Stutzman
Genre: Amish Fiction
Publisher: Carlisle Printing
Pages: 374
Language: English
ISBN-10: 0984644911
ISBN-13: 978-0984644919
Everything in God's nature, Johnny observed, did what it was created to do. Everything, that is, except the human race. Johnny was born into an Amish family, into a long line of farmers and good businessmen. He is expected to follow the traditions of family and church as he grows to adulthood. But even as a boy, he questions whether he can be satisfied with this lifestyle. He wants "more" — more education, more travel, more opportunity.
His restlessness leads him down a dangerous road where too much partying and drinking result in heartbreaking consequences. He's adrift, and no one seems to be able to help him find his direction.
Then he meets spunky Annie, who seems pure and lovely and devoted to her God. Her past, though, holds sin and heartbreak. She was a worm, she explains, but God has transformed her into a butterfly. Johnny falls hopelessly in love; and eventually he, too, finds the power of God to transform lives.
Settling down on the family farm, he forgets about the questions and the restlessness, thinking that he is happy and at home, at last.
But in a few short hours, tragedy changes his life forever, and he is again wondering… and wandering on a very long journey.
Entwined with Johnny and Annie's story is the allegory of two Monarch butterflies, worms who have been transformed into amazing creatures specially chosen to carry out the miracle of the fourth generation. They, too, must undertake a long journey before they finally find home.
My take on this book:
The Wanderers is the story of Johnny Miller, an Amish boy who isn't sure that his heart wants to follow the tradition of being a farmer, instead he has always longed for more education and to see what the world had to offer. After getting his license he feels freedom is but a road trip away, but after a party where a someone is killed in an auto accident Johnny loses his license. He feels more adrift than ever until he meets the new schoolteacher Annie Yoder, one afternoon when she and her class are releasing butterflies. Annie has dealt with issues of her own, but found solace with her faith in Jesus. His growing relationship and eventual marriage to Annie has Johnny feeling a peace and contentment on the Amish farm that he never imagined, but in an instant things change and Johnny finds himself needing to get away from all that he knows. Will Johnny's trek across the US lead him back home?
In the beginning I honestly thought this was a coming of age story about Johnny Miller,and while it was it really became so much more than that, it was about love and loss, finding ones faith, and the cycle of life. Johnny grew up Amish where it was expected that he would follow in his father's footsteps and become a farmer, thing is Johnny always longed for more, that is until he met his beloved Annie, then we see Johnny mature from a boy who doesn't know what he wants to a man who becomes content. Annie likened herself to a worm whom God had turned into a butterfly, her past was far from perfect, but she was confident in the love of Jesus and the change he brought in her life. Along with Johnny and Annie's story we see the story of a pair of Monarch butterflies who were born on the Miller farm, destined for their own journey before they find their own way home! Sometimes when a story is told from several points of view, it's difficult to follow,but Mr. Stutzman transitions smoothly between characters making it easy to understand things thru the eyes of each player in the story. I expected to enjoy this story because after all it's about an Amish man, but honestly this story surpassed my expectations, I found myself emotionally invested in Johnny and the fate of the butterflies. Heart touching The Wanderers is a unique story that gives a glimpse of Amish farm life,and the closeness of Johnny's family. As we wander cross country with Johnny we meet interesting characters and see Johnny evolve, realizing where his heart wants him to be.
ABOUT PAUL STUTZMAN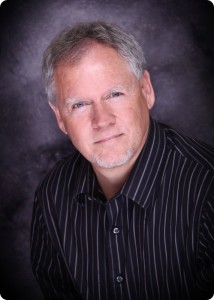 Paul Stutzman was born in Holmes County, Ohio in an Amish family. His family left the Amish lifestyle soon after Paul was born. They joined a strict Conservative Mennonite Church where Paul was raised to fear God and obey all the rules the church demanded. Paul continued to live among and mingle with his Amish friends and relatives his entire life. Paul married a Mennonite girl and remained in the Amish community working and raising a family. After Paul lost his wife to cancer, he sensed a tug on his heart- the call to a challenge, the call to pursue a dream. With a mixture of dread and determination, Paul left his job, traveled to Georgia, and took his first steps on the 2,176 mile Appalachian Trail. What he learned during the next four and a half months changed his life-and can change yours too. After completing his trek Stutzman wrote
Hiking Through
—a book about this life changing journey.
In the summer of 2010 Stutzman again heeded the call for adventure and pedaled his bicycle 5,000 miles across America. He began his ride at the Northwest corner of Washington State and pedaled to Key West, Florida. On his journey across America he encounters people in all circumstances, from homelessness to rich abundance. The people he meets touch his life profoundly. Stutzman writes about these encounters in his book Biking Across America.
Recently Stutzman released his first novel entitled
The Wanderers
.
The Wanderers
is a story about Johnny, a young Amish boy growing up in a culture he is not sure he wants to embrace. A young Amish girl named Annie wins his heart and life is great for a time. Entwined with Johnny and Annie's story is the allegory of two Monarch butterflies, worms who have been transformed into amazing creatures specially chosen to carry out the miracle of the fourth generation. They, too, must undertake a long journey before they finally find home.
In addition to writing, he speaks to groups about his hiking and biking experiences and the lessons learned during these adventures. Stutzman resides in Berlin, Ohio and can be contacted through his website at
www.hikingthrough.com
or
www.paulstutzman.com
.