Hardcover: 32 pages
Publisher: Sweetles Press; 1st edition (July 7, 2012)
Language: English
ISBN-10: 0985061111
ISBN-13: 978-0985061111
This book is also available as an ebook.
The Story of
Mary Elizabeth The Spotless Cow
takes us on the journey she travels to figure out how to get the cows at a new farm to like and accept her.
While she hopes to find friendship at her new home, instead she learns what it means to be different from everyone else. (Spotless!) Mary Elizabeth uses clever ideas and a sense of humor to help her on her quest for friends at the new farm.
This inspiring tale shows how perseverance in spite of obstacles, using a sound thought process to arrive at solutions and the importance of having fun, using humor and enjoying playtime can build friendships.
When you buy this book, 50% of net proceeds go to Phoenix Children's Hospital Child Life Program to make a difference in the lives of children with critical and life threatening illnesses.
My take on this book:
Mary Elizabeth The Spotless Cow is the story of Mary Elizabeth who moves to a farm in Ohio, a farm where all the other cows have spots, and really don't want anything to do with her because she is different. The plan that she comes up with allows the other cows to see that she is really an ok gal cow, who really is just like they are!
What a fun book that also teaches a valuable lesson about acceptance. The illustrations are so eye catching and the story really is an easy read that will have youngsters wanting to read along.The humor woven into the story really had me smiling, but the overall message of acceptance is one that really makes this a wonderful book for youngsters. A perfect gift during the holidays, but the message of not judging others by how they look, and accepting people and cows for who they are is a lesson we all need to learn, and this book just might open the door for that discussion with youngsters.
ABOUT SALVATORE "SAL" BARBERA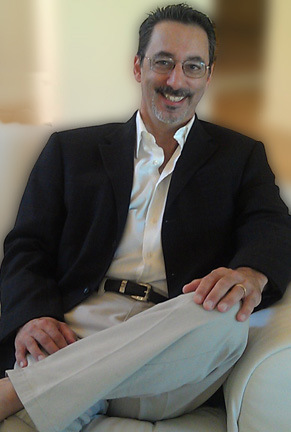 Sal is the author and illustrator of "A Sweetles Dream"® book series. As the Creative Director for Hartman-Barbera llc, a family media & entertainment company, he is also an animator, sculptor, painter and all around fun guy. Sal lives the phrase: "A day without laughter is a wasted day". To that end, he uses his writing, illustrating and animation skills to create endearing characters and comedic stories.
Sal's sense of humor and empathy for his characters explore personal and social situations in ways that makes it enjoyable for both adults and children to experience together. Born in New York City, Sal moved to North Bergen, NJ where he grew up on a steep hillside neighborhood with his four older sisters. He currently lives in sunny Arizona with his wife and artistic partner, Sheri, who he defines as his inspiration. On any given day Sal might be painting, sculpting, drawing, animating, writing or enjoying one of his favorite pastimes: cooking, television, movies and golf.