Series: Sky Girl Series
Paperback: 272 pages
Publisher: Martin Sisters Publishing (May 28, 2013)
Language: English
ISBN-10: 1625530277
ISBN-13: 978-162553027
This book is also available as an ebook.
Being a teenage girl is hard enough, but for DeDe Christopher, it is proving impossible.
In addition to cliques, books, and boys, she has to worry about capes, apes, and aliens. Last year, DeDe discovered that she possessed fantastic abilities that were strangely similar to those of a comic book character named SkyBoy.
With the help of her best friend Jason, a self-professed comic geek, DeDe accepted her legacy and became Sky Girl. Now, DeDe must learn what it means to be a heroine as Sky Girl faces the all too real enemies and allies of SkyBoy, including the clever Quizmaster, the beautiful Penny Pound, the enigmatic Jersey Devil, and the magical MissTick.
DeDe must also face personal challenges as she discovers the secrets of her late father and his connection to Skyboy–secrets that will affect Sky Girl's destiny.
My take on this book:
It isn't easy being a teen girl starting the junior year of high school, but for Deidre (DeDe)Christopher that just part of what's going on in her life! Turns out she is Sky Girl, and she and her best friend Jason Shewstal have spent the summer trying to master the powers that she possesses! Is she ready to battle the foes that come her way? Read "Sky Girl and the Superheroic Adventures" to find out!


I am not really a fan of comic books but that didn't stop me from enjoying "Sky Girl and the Superheroic Adventures!"I was drawn in with the beginning pages when a five foot girl battles a Gorilla Army in the park. I loved the character of DeDe, she was totally realistic, sometimes a very typical teen, but one who isn't afraid to take up her superheroine role. I enjoyed learning about her powers as the story progressed. Jason is such a good male lead. The writing is crisp, with a fast moving plot. I felt like the author's choice of words really made for vivid details allowing me to imagine not only the action but the characters as well. The chapters are short and easy to read, and totally filled with action.While I didn't read the first book in the Sky Girl series I had no problems getting into this story. Mr. Sergi does a fantastic job of providing just enough background information to allow the reader to understand the characters and plot. Overall I really enjoyed the characters in this story and with the twist the author provided at the end he has certainly left me wanting to read the next book in the series!
—————————————————————
ABOUT JOE SERGI
Joe Sergi lives outside of Washington, DC with his wife and daughter. Joe is an attorney and a Haller Award winning author who has written articles, novels, short stories, and comic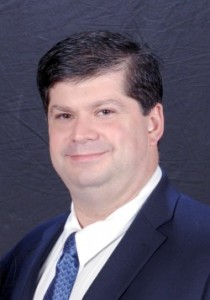 books in the horror, scifi, and young adult genres. Joe is the creator of the Sky Girl series of novels and the editor of Great Zombies in History. His first novel, Sky Girl and the Superheroic Legacy was selected Best of 2010 by the New PODler Review. Joe is a life-long comic fan who regularly writes on the history of comics and censorship for the Comic Book Legal Defense Fund. A complete list of Joe's titles is available atwww.JoeSergi.net. When not writing, Joe works as a Senior Litigation Counsel in an unnamed US government agency and is a member of the adjunct faculty at George Mason University School of Law.