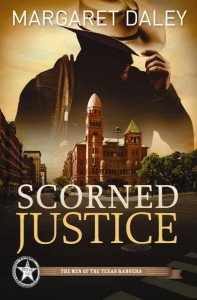 Paperback: 368 pages
Publisher: Abingdon Press (April 1, 2013)
Language: English
ISBN-10: 142671436X
ISBN-13: 978-1426714368
This book is also available as an e-book.
ABOUT SCORNED JUSTICE
Texas Ranger Brody Calhoun is with his parents in west Texas when an unexpected attack injures the brother of Rebecca Morgan, Brody's high school sweetheart. The local sheriff, a good friend, asks for Brody's help. At first, it seems an open-and-shut case.
As Brody digs deeper, he realizes the attack may be related to an organized crime trial Rebecca will be overseeing. With Rebecca's help, he compiles evidence involving cattle rustling, bribery and dirty payoffs that shatter the entire community and put Rebecca directly in the line of fire.
Brody expects to protect her. What he never expects is to fall for Rebecca all over again, or for a murder to throw the case wide open. Is Brody's faith strong enough to withstand not only deep-rooted corruption and cattle rustling but also love?
My take on this book:
District Court Judge Rebecca has two days before she has to think about the latest case before her that deals with the Russian Mob so she decides she will head to the ranch and celebrate her brother's birthday, but before she leaves she gets a floral delivery, a dozen long stemmed roses, dead! Undeterred, she heads to the ranch, but when her brother's stallion Rocket comes dragging her brother Thomas, was it an accident or did something else happen? Texas Ranger Brody Calhoun, has come to the ranch for the birthday party as well, and one things certain, he plans on getting to the bottom of what's going on.
"Scorned Justice" is the third book in The Men of The Texas Rangers series and in my opinion this is the best book yet! I found myself drawn in from the get go. The plot is very interesting, with several twists and turns that really kept me guessing. The suspense of what might happen next kept me turning the pages. Honestly I really didn't figure out what was going on for most of the story, and that's unusual for me. The author really knows how to blend mystery and suspense to make for a page turning read.I also enjoyed the tension between Rebecca and Brody. Even though this is the third book in The Men of the Texas Rangers series the author provides enough background information that it can easily be read as a stand alone story, although I highly recommend the entire series. If your a fan of expertly blended suspense, mystery, romance with an inspirational thread woven in your going to enjoy this one!
ABOUT MARGARET DALEY: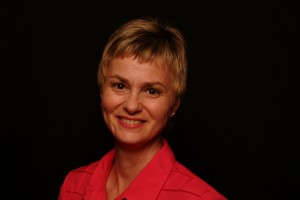 Margaret Daley, an award-winning author of eighty-three books, has been married for over forty years and is a firm believer in romance and love. When she isn't traveling, she's writing love stories, often with a suspense thread and corralling her three cats that think they rule her household.