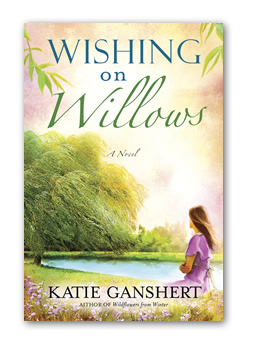 Release date
: March, 19th 2013
Publisher
: Waterbrook Press
ISBN-10:
0307730409
ISBN-13:
978-0307730404
Does a second chance at life and love always involve surrender?
A three-year old son, a struggling café, and fading memories are all Robin Price has left of her late husband. As the proud owner of Willow Tree Café in small town Peaks, Iowa, she pours her heart into every muffin she bakes and espresso she pulls, thankful for the sense of purpose and community the work provides.
So when developer Ian McKay shows up in Peaks with plans to build condos where her café and a vital town ministry are located, she isn't about to let go without a fight.
As stubborn as he is handsome, Ian won't give up easily. His family's business depends on his success in Peaks. But as Ian pushes to seal the deal, he wonders if he has met his match. Robin's gracious spirit threatens to undo his resolve, especially when he discovers the beautiful widow harbors a grief that resonates with his own.
With polarized opinions forming all over town, business becomes unavoidably personal and Robin and Ian must decide whether to cling to the familiar or surrender their plans to the God of Second Chances.
My take on this book:
"Wishing on Willows" takes place in the small town of Peaks, Iowa. Since the death of her husband Micah, Robin Price is only interested in one male, and that's her young son Caleb. She spends her days running the Willow Tree Cafe,a dream that she and her husband shared. When she learns that Ian McKay wants to build condos in town she wonders what it will do for the economy, but when she learns that the condos are planned for the spot that her cafe sits on she wont give up without a fight.
I found myself drawn to this book because of the beautiful cover, but it was the small town feel of Peaks, and the many characters that made this book a winner for me. Robin Price is a single mother taking care of her son, and running a business that she and her husband dreamed of. It is obvious that she still misses her husband and guards her heart. Ian McKay is still dealing with the issues of a bad marriage. There is a spark between the two, which kept me wondering if they would get a second chance at love.I found myself enjoying the secondary characters as well. Overall, a story that reminds of God's grace and how goodness can sometimes come from sadness and grief, if only we allow God to lead us. While there is plenty of information to make this a stand alone read, I highly recommend reading "Wildflowers from Winter," which originally introduced us to several of these characters.
A complimentary copy of this book was provided in exchange for an honest review.