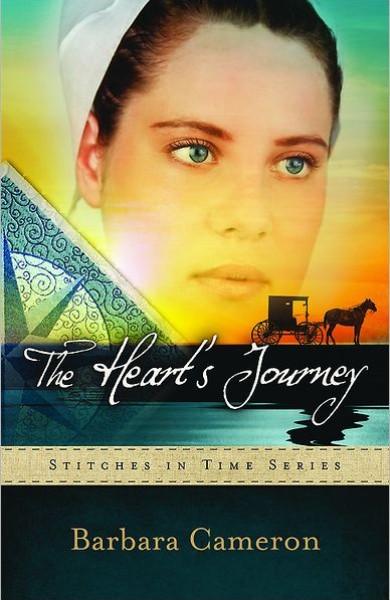 Paperback: 288 pages
Publisher: Abingdon Press (October 2012)
Language: English
ISBN-10: 1426714335
ISBN-13: 978-1426714337
This book is also available as an e-book
Naomi knows she should be excited about her upcoming wedding but she remains unmoved. Not only are her feelings for her fiance lackluster but she believes he may see her more as a servant than a partner. And he's so controlling. Is it too late to back out of the marriage? While praying for God's guidance, Naomi takes a break from her duties as a quilter and travels with her grandmother to Pinecraft, Florida. Along the way Naomi finds herself becoming attracted to Nick, their Englisch driver and friend, and the two begin to fall in love. The journey soon becomes one in which Naomi explores her most secret dream for love. But can she veer off the "safe" path she'd envisioned for her life to marry Nick?
My take on this book:
Naomi works in the Stitches in Time quilt shop with her grandmother Leah and two cousins. She and her steady beau, John,have plans to be married so it should be one of the happiest times in her life but it isn't . Instead when her grandmother notices Naomi favoring her wrist and questions her about it, she admits that John scares her. He is possessive, and has hurt her on a few occasions, the latest act was hurting her wrist. When her grandmother injures her ankle and can't work she decides she will take a trip to Florida, and Naomi decides to go help take care of her. While trying to figure out how to travel their Englisher driver Nick offers to take them. While Nick has always been one of Naomi's favorite drivers,on the trip to Florida something more begins to develop. Can it ever be though, after all Naomi is promised to John, and even if she wasn't Nick is an Englisher. How will the story play out, what choice will Naomi make, will she follow her heart, or will she stick to her commitment to John?
The author creates characters in this story that seem very realistic. Naomi's character was dealing with the issue of domestic violence a topic that isn't often discussed in Amish fiction. She writes it in such a way that it seems very plausible. I thought the author allowed Naomi to grow and change as the story progressed, she had a great role model in her grandmother Leah. A few twists and turns had me hoping that Naomi would make the right decision in regards to her future.Overall romance, a fast moving plot that never lags and down to earth characters made this a great read for me.While this was the second book in the Stitches in Time Series it can easily be read as a stand alone work, but anyone who enjoys Amish fiction will want to read both books. I am certainly looking forward to the next book in the series titled "Heart in Hand" due out Feb. 2013.
ABOUT BARBARA CAMERON
Barbara Cameron is CBD, CBA and ECPA bestselling author of 35 books (including an exciting new series Stitches in Time for Abingdon Press) including fiction and nonfiction books for Abingdon Press, Thomas Nelson, Harlequin, and other publishers.
Barbara has sold three films to HBO/Cinemax and is the first winner of the Romance Writers of American Golden Heart Award.
Her two novellas won 2nd and 3rd place in the Inspirational Readers Choice Contest from the Faith, Love and Hope chapter of RWA. Both were finalists for the novella category of the Carol Award of the American Christian Writers Award (ACFW).
Stalk Barbara!