Paperback: 320 pages
Publisher: Abingdon Press (October 2012)
Language: English
ISBN-10: 1426714653
ISBN-13: 978-1426714658
This book is also available as an e-book.
About the book:
Publication Date:
October 2012
| Series:
Heart of a Hero (Book 3
When notorious outlaw Scout Proffitt wins a rundown ranch in west Texas, he expects to find the home he's never had. Instead, he finds a run-down shack, a barn in dire straits…and a lovely woman who's in no hurry to give up her ranch.
When Scout discovers that Rosemarie has nowhere else to go, he reluctantly allows her to stay with him for two weeks until she can find another home. But soon the locals get involved and insist they marry.
Determined to do at least one thing right in his life, he marries Rose. Then people from his past come back and give him an offer he can't refuse. If things go well, he can make a fresh start. If not, he'll be even worse off than before.
Which was something he never thought possible…
My take on this book:
In "A Texan's Choice" Shelley Gray easily transported me back to the days when the west was still unsettled, when cattle rustlers and outlaws were a part of the western scene.
In 1874, in a tiny town in West Texas called Broken Promise we meet twenty year old Rosemarie Cousins. The Cousins are a dirt poor family living on the Bar C ranch, and while Rose's older sister is married, Rose has continued to live at home even though her mother and sister have never forgiven her for an accident that happened several years ago that took the life of her brother Pete.Her family has always made her feel like an outsider, making her feel as if she isn't worthy of anything. As Rose's father is dying Scout Proffitt, a famous gunslinger shows up saying he won the Bar C in a card game. Rose's mother decides to go live with her married daughter, and doesn't really care what happens to Rose. Scout agrees to let Rose stay for two weeks and help clean the house but when a few of the townsfolk show up casting aspersions on what is going on at the Bar C we see what kind of man Scout really is.
As a fan of historical fiction this book certainly fit the bill. Shelley Gray creates characters that are dealing with issues from their past that make them feel unworthy. Rose carries the burden of guilt for something that wasn't her fault, which makes her feel unworthy. Scout was a notorious gunslinger who had even had dime store novels written about him. In addition to Scout and Rose's story there is the secondary story that revolves around the fact that four outlaws have a chance to have the slate wiped clean, their records expunged, if only they can get Scout to ride with them one last time, only instead of being on the wrong side of the law for once they will be trying to rid an area of cattle rustlers. While the plot moved along at a pretty brisk pace, I found myself most interested in Rose and Scout's story, and how it progressed.
Overall, a nice historical western, with a bit of romance, and a nice inspirational message to make for an entertaining read.I did find one discrepancy in the plot, that bugged me a bit, but was really just a minor thing. While this book is the third in The Heart of a Hero series, I was able to read it as a stand alone work. I haven't read the first two in the series, but had no problems following the story. I will certainly be going back and reading the first two books in the series.
4/5
ABOUT SHELLEY GRAY: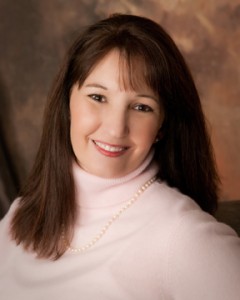 Shelley Gray's first Amish novel, Hidden, was nominated for the Inspirational Readers Choice award. Her bookSimple Gifts won the Reviewers Choice Award. Shelley's novel, The Protector, recently made the New York Timesbestseller list. Her novels have won the prestigious HOLT Medallion Award, the Reviewers Choice Award, and been highlighted in the Philadelphia Enquirer, Time Magazine, and USA Today. She's also been interviewed on NPR as well as numerous regional radio stations. In addition, her novels have made both the USA Today and New York Times Bestsellers lists.
Before writing romances, Shelley lived in Texas and Colorado, where she taught school and earned both her bachelor's degree in English literature and elementary education and later obtained her master's degrees in educational administration. She now lives in southern Ohio and writes full time.