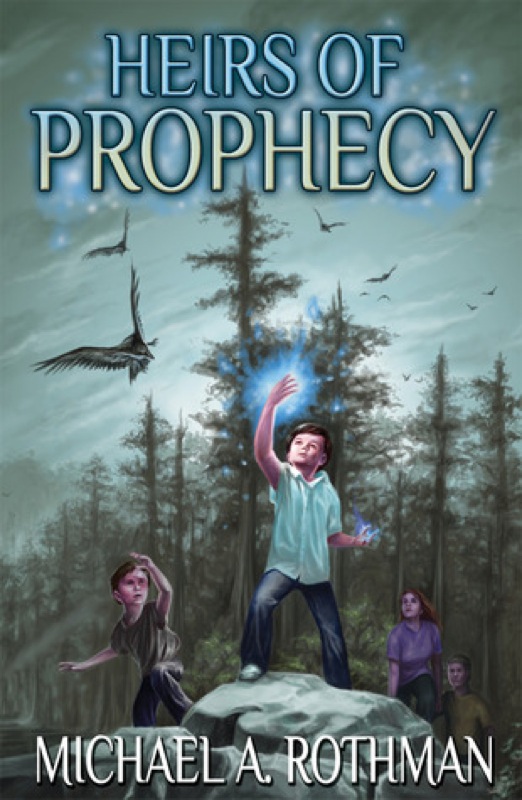 Paperback: 380 pages
Publisher: M & S Publishing, L.L.C. (April 3, 2012)
Language: English
ISBN-10: 0985169702
ISBN-13: 978-0985169701
Book Description
Publication Date:
April 3, 2012
The Riverton family had been enjoying a simple summer vacation when, through a fluke of nature, they found themselves in a strange new land.

The Riverton brothers quickly realize that in this world, they have gained unusual powers. Powers that their parents fear will attract the attention of Azazel himself - the merciless wizard who brutally controls this world.

The two brothers soon learn that an ancient prophecy has finally been initiated by their arrival in Trimoria. As the heirs of this prophecy, they are destined to lead the armies of men, dwarves, elves, and even a misfit ogre against the prophesied demon horde.

Only one thing stands in their way.

The evil wizard who has learned of their presence, and has sent assassins to wipe them from existence.
My take on this book:
The Riverton's are your typical family. Brother's Ryan age fourteen and Aaron 12 are excited but curious about the two month vacation that their dad Jared has planned for them. The one thing they do know is that there cat Silver will be going along with them. When they finally arrive at their destination, in Arizona, their mother Aubrey is less than excited to learn that the first part of their vacation is going to be spent camping and exploring caves. Their vacation quickly shifts when something strange happens that has them landing in another world, called Trimoria. The family quickly learns that they have special powers in this strange new land, and it's a good thing they do because there is an evil wizard who wants to get rid of them.
"Heirs Of Prophecy" was a book that I just couldn't put down. I found myself immediately pulled into the lives of the Riverton's and couldn't wait to see what adventures awaited them. I really enjoyed the family feel of this story,and thought the characters of Aaron and Ryan were great.Sure there was some sibling rivalry between the two but for me that really made the story seem more realistic. The authors descriptions really captured my imagination, allowing me to visualize the scenes he was describing. I could easily envision and got a bit of a chuckle at Silver the cat being super-sized!
Overall, a very well written story, where the plot not only moves along at a fast pace, but provides enough action to keep it interesting made this book a very quick read. A good clean read, geared toward tweens, and teens but with enough appeal that anyone who enjoys fantasy will certainly enjoy it as well. A wonderful first book in what promises to be an exciting new series. Highly recommended!
I am an army brat and the first person in my family to be born in the United States.This heavily influenced my youth by instilling a love of reading and a burning curiosity about the world and all things within it. As an adult, my love of travel allowed me to explore many unimaginable locations.I participated in many adventures and documented them in what will be a series of books. Some might put these books in the fantasy genre,and I never had issues with this label. After all, the adventures were,without any doubt in my mind, fantastic. I simply quibble with the label of "Fiction" that some might put on these tales.These tales should be viewed as historical records, more along the lines of a documentary. I've learned one thing over the years. Magic is real.Keep exploring,and you too will find your magic.