ABOUT The Book: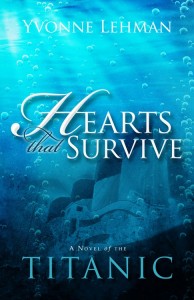 In April 1912, Lydia Beaumont is on her way to a new life with a boundless hope, against all that Craven Dowd desires for her and himself. Her friendship with Caroline Chadwick deepens as they plan Lydia's wedding on board the "grandest ship ever built." Then both women suffer tragic losses when the "unsinkable" Titanic collides with an iceberg and there are only 20 lifeboats for 2207 passengers. They struggle to keep their families and dreams together.
Decades later, Caroline's granddaughter, working at the museum in Halifax, Nova Scotia, plans for the 50th memorial for the sinking and contacts survivors and descendants of survivors. Alan Morris feels like a failure until he discovers he is the descendant of an acclaimed novelist who lost his life when the Titanic sank. He becomes caught up in finding his identity in the past and must come to terms with his present and the meaning of true success.
Characters struggle to answer whether love is more powerful than the pain of loss and learn what it means for a heart to survive.
My take on this book:
I have read a few books that revolve around the Titanic, but "Hearts that Survive" easily is my favorite. The author provides the reader with very realistic characters and scenes that make you feel as if your right on board the ship. Even though I knew ultimately what would happen with the ship this story took a few twists I didn't expect.
Lydia Beaumont knew her father had hoped that she would marry thirty-five year old Craven Dowd the man who ran his railroad company, but she has other ideas. Her heart belongs to John Ancell, and she is expecting his baby. While aboard the Titanic she tells John the news and he immediately decides they should marry. They have a beautiful wedding but then the ship starts to sink!
Yvonne Lehman really knows how to spin a story. It was so easy to experience the highs and lows right along with the characters in this story. I felt like I was seeing the tragedy first hand, the chaos that ensued as the ship began to sink seemed very realistic. It was interesting to see how the sinking impacted not only the survivors but their families as well. Overall, this was a compelling story that allows us to feel tragedy and loss, but also hope and forgiveness. A story that grabbed my heart and wouldn't let go! Highly recommended.
A complimentary copy of this book was provided by the publisher in exchange for an honest review.
To follow along on the blog tour and read what others are saying about this book click here.
ABOUT YVONNE LEHMAN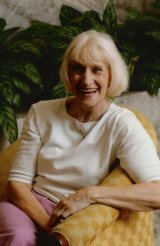 Hearts that Survive – A Novel of the Titanic
is Yvonne Lehman's 50
th
novel. She is a best-selling, award winning author who founded and directed the Blue Ridge Mountains Christian Writers Conference for 25 years and now directs the Blue Ridge "Autumn in the Mountains" Novelist Retreat held annually in October (
www.lifeway.com/novelretreat
). She lives in Black Mountain, amid the panoramic views of the Blue Ridge. She mentors students for the Christian Writers Guild. She earned her Master's Degree in English at Western Carolina University and has taught English and Creative Writing on the college level.
Thanks to the publisher I have a copy of this book to give to one of my readers. Entering is easy peazie, just leave a comment with your email address so that I can contact you if you win. You don't have to be a follower to enter, but if you do follow my blog leave a separate comment for an extra entry. Contest is open to US residents only and will end on April 29th. Good luck !