Product Details
Paperback: 354 pages
Publisher: Freedom Rivers Books; 1st edition (April 9, 2009)
Language: English
ISBN-10: 0578019582
ISBN-13: 978-0578019581
A copy of this book was provided by the author and PUYB blog tours for review.
About A Death For Beauty, or An Immortal
Set during the Civil War, a troubled young woman struggles with her conscience after the suspicious death of her unfaithful husband. When her dreams of a new life seem hopeful, she ventures across the western plains with her sickly daughter in tow and an unscrupulous businessman who promises her a pot of gold. But the seeds of this dangerous venture—sown in blood—yield the unexpected and what she encounters along the fringes of the Oregon Trail in the dark corners of the prairies, will change her life forever.
It's the summer of 1863 and Virginia Mae Mercy lived in Geneva, Kansas but she had always dreamed of starting over someplace else. Unhappy with her life and marriage to Private Daniel (Birdy) Steppenship she wished him dead, shortly after this happens her father is also killed and she decides she needs to take her eight year old daughter Triste and Rusty, Triste's beloved dog and head off to Idaho for that new beginning. They meet up with some other travelers and because of the fear of renegade Indians they form a wagon train and start on the journey west, but before they reach their destination their fears are realized and they are captured by a band of Indians. Will anyone from the wagon train survive?
There were many facets to the character of Virginia Mae Mercy. She was a woman who knitted socks for the soldiers, she was married to Birdy but was unsure of who Triste's father was, Virginia thought it might be Birdy but it might have been the preacher or even her own father. While I could easily understand why she wanted to find a new beginning, it really didn't seem like the wisest decision especially so shortly after delivering babies not to mention the Indian issues. I was also a bit surprised that she left her mother Hattie behind.It was said that Triste was born with a slow brain but she was such a sweet girl and I hoped that her gift with animals would have been explored a bit more because it sounded intriguing. It was sad that she had to leave her pony Teddy behind.I always enjoy when an author includes a dog in a story and with this story we had Triste's loyal dog Rusty. I loved the historical aspects of this novel, from the civil war references to the Indian problems to the journey westward made for an interesting story.
For me "A Death For Beauty," was in some instances dark and often sad but the characters really touched my heart and stayed with me long after the final pages of the story.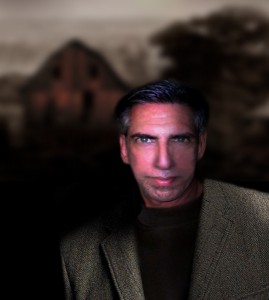 After a three-year stint in the Army, he pursued another obsession and enrolled in the popular School of Visual Arts in Manhattan under the G.I. Bill. Although he majored in Fine Arts, his creative writing class inspired him to continue writing.
His efforts eventually paid off and he found work as an advertising copywriter. His advertorials appeared weekly in The New York Post and The Daily News. Meanwhile he continued to hone his writing skills and upon early retirement, he decided to pursue creative writing in earnest, recently finishing two feature screenplays and his first novel.