Product Details
Paperback: 276 pages
Publisher: Black Rose Writing (January 20, 2011)
Language: English
ISBN-10: 9781935605720
ISBN-13: 978-1935605720
About A New Prospect from the back of the book:

Sam Jenkins never thought about being a fish out of water during the twenty years he spent solving crimes in New York. But things change, and after retiring to Tennessee, he gets that feeling. Jenkins becomes a cop again and is thrown headlong into a murder investigation and a steaming kettle of fish, down-home style.
The victim, Cecil Lovejoy, couldn't have deserved it more. His death was the inexorable result of years misspent and appears to be no great loss to anyone, except the prime suspect is Sam's personal friend.
Jenkins' abilities are attacked when Lovejoy's influential widow urges politicians to reassign the case to state investigators.
Feeling like "a pork chop at a bar mitzvah" in his new workplace, Sam suspects something isn't kosher when the family tries incessantly to force him out of the picture.
In true Jenkins style, Sam turns common police practice on its ear to insure an innocent man doesn't falls prey to an imperfect system and the guilty party receives appropriate justice.
My take on this book:
Are you a fan of small town mysteries set in the south? If so then your in for a real treat because Wayne Zurl gives us just that! This one is set in the tiny town of Prospect, TN. Sam Jenkins had been retired from his job as a New York police detective for 14 years when he decides to apply for the job of Police Chief in Prospect, after the former chief was forced into an early retirement for uhh hum illegal activities. Who would have ever guessed that one the first day of Sam's job a murder would take place, I mean after all murder never happens in Prospect!!!Turns out during a car show, Sam and his partner for the day are called to a local car show to take care of a disorderly drunk. The drunk turns out to be Cecil Lovejoy one of the towns most prominent citizens, whom most people really didn't like. Later in the day they are called back to the car show because of a murder, and guess what the murder victim is none other than Cecil. Sam decides because of his former experience with the NYPD his office will take care of the murder investigation but soon it become obvious that Cecil's family wants him off the case; but Sam doesn't let that stop him from trying to solve the case!
I loved this one! When a book starts out with someone having a life altering experience in the Walmart you just know its going to be a good read! This is one of those books that really grabbed me from the first pages and held me through out. I actually read it in one sitting. The writing is smooth and really captures the flavor of the south, I could even hear the southern dialogue in my head while reading! I love the laid back style of Sam Jenkins, not to mention his often sarcastic sense of humor.The character of Sam seems to fit perfectly into his new role, and the secondary characters in his little department are great! I also love when an author includes a dog in the story and for this one we have Sam's little Scottish Terrier Bitsey.
Its easy for me to see why this book was an Indie award winner, and for anyone who loves a good mystery, set in a small town with a southern flavor, this book is going to be right up your alley!
About Wayne Zurl: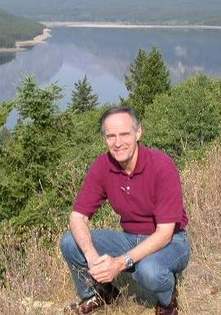 Wayne Zurl grew up on Long Island and retired after working for twenty years with the Suffolk County Police Department, one of the largest municipal law enforcement agencies in New York and the nation. For thirteen of those years he served as a section commander supervising investigators.
Prior to his police career, Zurl served on active duty in the US Army during the Vietnam War and later in the reserves.
In 2006 he began writing crime fiction. Seven of his Sam Jenkins mysteries have been produced as audio books and simultaneously published as eBooks. His first full-length novel, A New Prospect, traditionally published by Black Rose Writing, debuted in January 2011.
Zurl left New York to live in the foothills of the Great Smoky Mountains of Tennessee with his wife, Barbara.
For more information about Zurl or his writing, visit
http://www.waynezurlbooks.net/
. Follow his book signing tour at
www.booktour.com/authors/show/31206
.
Connect with Wayne at Twitter at
http://twitter.com/#!/waynezurl
or Facebook at
https://www.facebook.com/profile.php?id=100001483038544
.