About the book:
In the midst of World War II, a Midwestern infantryman falls deeply in love through a yearlong letter exchange, unaware that the girl he's writing to is not the one replying. Woven around this tenuous thread are three female friends whose journeys toward independence take unexpected turns as a result of romance, tragedy, and deception, their repercussions heightened by an era of the unknown.
Inspired by a true account, LETTERS FROM HOME is a story of hope and connection, of sacrifices made in love and war – and the chance encounters that change us forever.



My take on the book:
I am a huge fan of historical fiction and when I read that "Letters From Home"was inspired by the love letters of the authors grandparents I was totally hooked.
Set during WWII, the story revolves around three young ladies Liz, Betty and Julia,who have been best friends since they were thrown together as lab partners in freshman science.The three of them live in Elizabeth (Liz) Stephens grandparents home. Each have their own aspirations in life, Liz plans on marrying her childhood friend Dalton, and also becoming a literature professor. Julia is engaged to Christian, who is serving overseas, but she also is great with fashion, and has just been offered a chance at an impressive internship with Vogue. Betty works as a waitress and also sings at the USO, she decides that her life needs a change and makes a quick decision to join the Women's Army Corps.
Morgan McClain and his brother Charlie are getting ready to ship out and are spending their last night at the USO in Chicago. Charlie is anxious to get into battle, he would have enlisted early but his brother Morgan convinced him to wait until he was eighteen, and because Morgan has always looked out for his brother, he signed up as well.When Morgan and Liz meet at the USO they feel drawn to each other, but when Liz goes to the bathroom and comes back Morgan is dancing with Betty, making Liz think that she only imagined the spark she felt. Betty starts corresponding with Morgan but soon convinces Liz to write the letters for her, as the letters fly back and forth Morgan thinks he is falling for Betty, never realizing it is actually Liz he is corresponding with.
The author weaves together the stories of the characters perfectly, pulling you into their lives so completely that I really couldn't put the book down.There are some light humorous moments but also some heart wrenching ones as well. Because the author starts each chapter with the date and location she easily transistions the story between the States and the battlefield.
As we get the back stories of the characters, I found myself especially drawn to Liz, who felt abandoned by her father, and I really kept hoping that Julia wouldn't give up her chance with Vogue. I was so totally surprised when Betty joined the WAC. I kept wondering what Morgan would do when he found out the truth about who he was actually corresponding with. But most of all I found myself holding my breath, hoping that the men would make it back home alive.
If your looking for a well written story that will transport you back to a simpler time, where the characters stick in your heart and mind long after you have read the last page then you definitely want to read this book!
To read an excerpt from the book
click here.
If you would like to purchase a copy of this book click here.
About Kristina McMorris: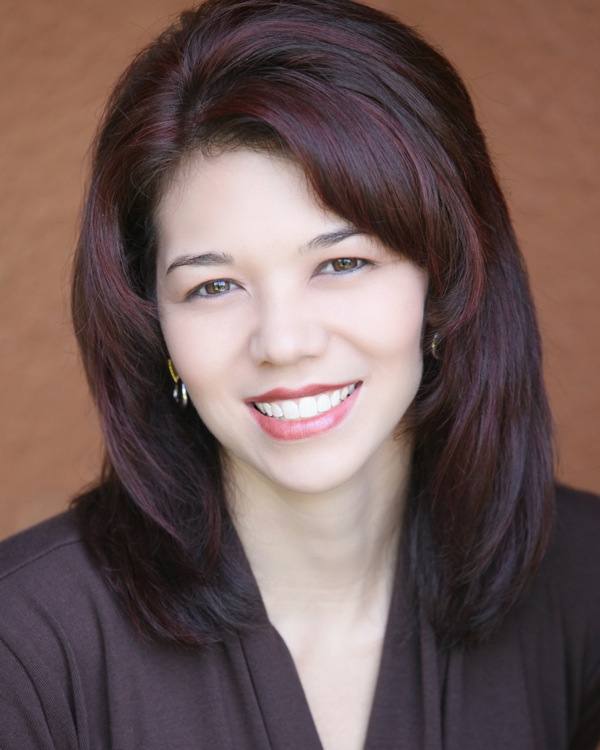 Kristina McMorris lives in the Pacific Northwest with her husband and two sons. Her foray into fiction began in the fall of 2006 as a result of interviewing her grandmother for the biographical section of a self-published cookbook intended as a holiday gift for the family. Inspired by her grandparents' wartime courtship, Kristina penned her first novel, a WWII love story titled Letters from Home. This award-winning debut is scheduled for release in trade paperback from Kensington Books (2-22-11; U.S.) and Avon/HarperCollins (5-5-11; U.K.). The condensed book rights have been sold to Reader's Digest, and the film rights are represented by the prestigious Creative Artists Agency of Los Angeles.
Prior to her literary career, Kristina acted in numerous independent films and major motion pictures. She began hosting an Emmy-award winning television show at age nine, and most recently served as the six-year host of the WB's weekly program Weddings Portland Style. Adding to her diverse résumé, McMorris is a professional emcee, literary workshop presenter, and former owner of a wedding/event planning business. Her previous writing background includes being a contributing writer for Portland Bride & Groom magazine and ten years of directing public relations for an international conglomerate. A portion of Kristina's sales proceeds from Letters from Home will benefit United Through Reading®, a nonprofit organization that video records deployed U.S. military personnel reading bedtime stories for their children. She is currently working on her next novel.
You can visit her website at
http://www.kristinamcmorris.com/
.